Other Services
Upholstery protection
Upholstery (fabrics, leather) and carpets are treated with a complex waterproof coating to seal out moisture and resist staining. Accidental spillage simply beads on the surface, whilst dust and sticky marks are easily removed. This system can be used on material roofs as well, recommended at least once a year.
Alloy Wheel Repair

For alloy wheel repairs such as kurbing marks, i recommend AWR contact number 07870585009 or Revive contact number 07919173991
For a complete quility alloy wheel refurbishment i recommend platinum wheels Swindon
Bumpers scuffs and paint repairs

For bumper scuffs and paint repairs i recommend Revive contact number 07919173991


Leather Treatments
L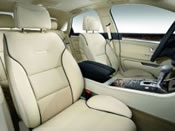 eather is a beautiful and durable upholstery material. To keep it looking its best requires regular care and attention to avoid stiffening and cracking. Autoglym Leather Care Cream is a carefully blended emulsion containing soaps and natural oils to protect and moisture.
Use to replenish the loss of essential oils and preservatives caused by evaporation.
Regular light treatment will help to preserve the natural characteristics of leather upholstery for many years. For poorly maintained or heavily soiled leather surfaces first use Autoglym Leather Cleaner.
Cabriolet Roof Reseal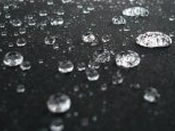 The appearance and enjoyment of owning a sporty cabriolet can be spoilt by allowing the hood to become grimy and water absorbent.
Autoglym have developed an easy to use two part maintenance kit to clean and preserve fabric car hoods.
Fabric Hood Cleaner – Cleans, freshens and revives appearance by removing soiling, stains and atmospheric contamination from natural and synthetic fabrics.
Fabric Hood Protector – Reproofs, protects and preserves the surface from the effects of water absorption and surface soiling.
The kit is also ideal for use on boat canopies, tents and caravan awnings.